Many buyers are wondering where to find houses for sale in today's market. It's a true dilemma. We see an increase in buyer demand, but the supply available for purchase isn't keeping up.
The number of new housing permits issued prior to the great recession increased for 15 years until 2005 (from 1.12 million in 1990 to a pre-recession peak of 2.16 million in 2005). According to Apartment List,
"From 1990 to 2005, the number of single-family permits issued more than doubled, while the number of multi-family permits grew by 49 percent."
When the housing market crashed, the number of new homes permitted decreased to its lowest level in 2009 (see below):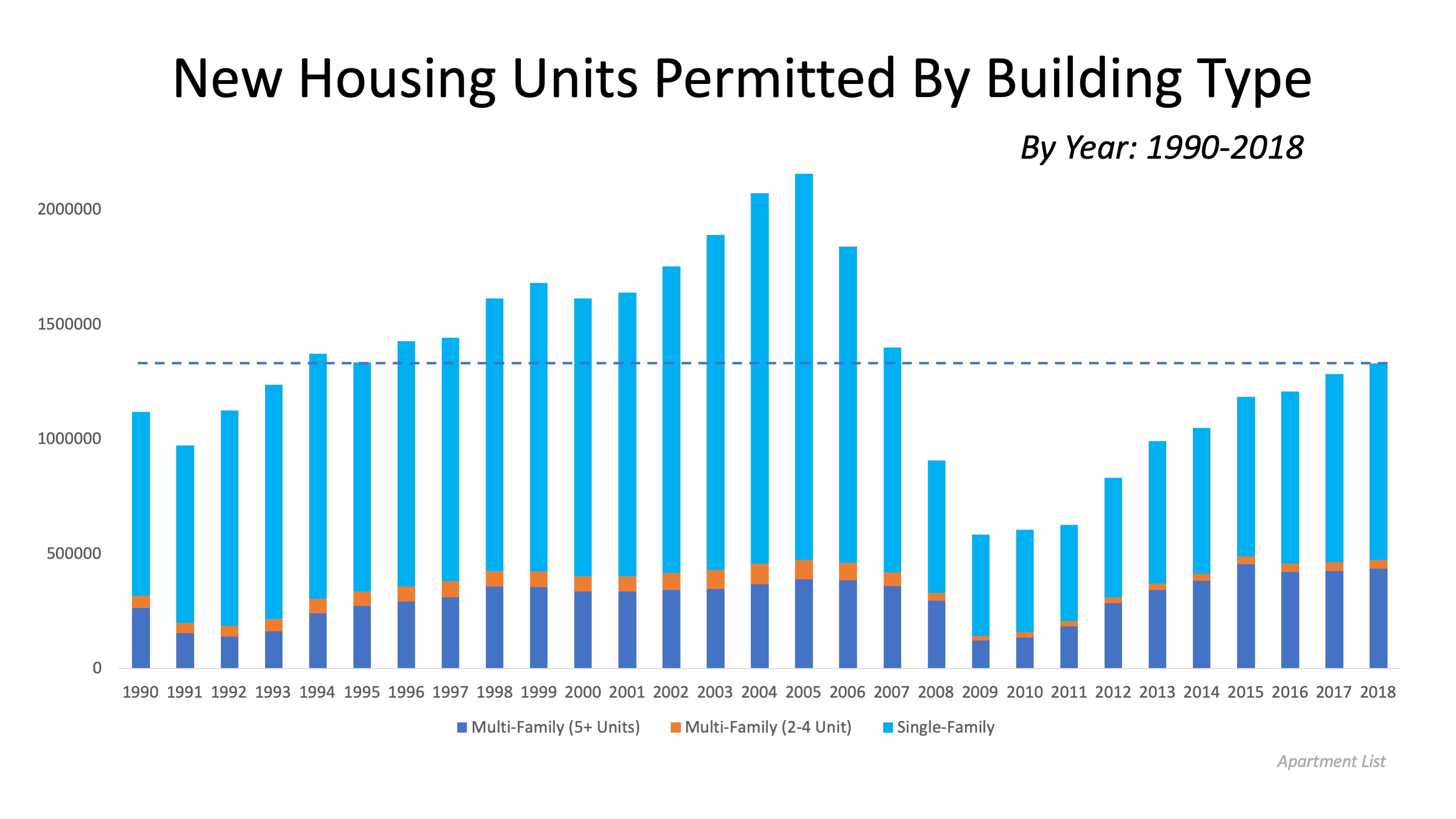 To read the full article, click here.